Current Program Information

​​

​

​​​

​All Programs run out of the Harry Lumley Bayshore Arena 

​1900 3rd Ave East, Owen Sound



Information for Registered program members of
Welcome to Harmony Hockey! Skating development programs for all ages. This section of our website is dedicated to informatuion for currently registered program members. Here you will find start and end dates for programs, updates and news.

Current Program dates and times.

Preschool 3-5yrs Sundays 6:00-6:45pm
KidSkate 6-12yrs Sundays  6:00-6:45pm
Pre-Power 5-6yrs Sundays 6:15-7:00pm
​Power Skating 7-14yrs Sundays 7:00-7:50pm
Location: Harry Lumley Bayshore Arena
Spring: Mar 24th- May 12th
Summer: TBA

No Skating Dates:

Feb 17th Family Day Weekend

​​Hockey Winter Break Camp and March Break Camp info to be posted in November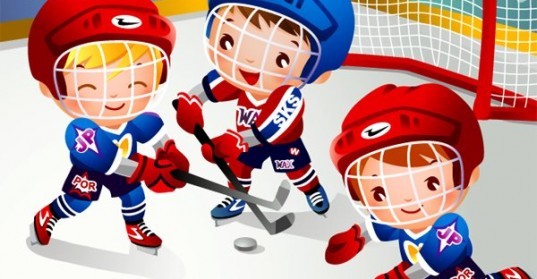 Equipment List (Learn to Skate and Adult Programs)

​​

Skates, lace up skat ehighly recommended

CSA Approved helmet (face mask for skaters under 6), Adult session helmets are optional, but highly recommended for beginners

Gloves/mittens

Warm pants (slush pant good option) No jeans

Non-restricting clothing that is easy to move in :)

Note*** Full Equipment is needed for power skating programs. Equipment list:

CSA Approved helmet and face mask

Neck Guard and Mouth Guard

Shoulder Pads

Elbow Pads

Hockey Gloves

Hockey Pants

Shin pads

Hockey socks

Skates

Hockey Stick

Practice Jersey


First Day Information:

  First Day please pick up your name tag at the registration table outside of Rink A. Skaters must wear their name tag each session. Skaters will also be assigned a group colour. Members who need to pay for progams may pay at the registration table as well. Note payment for programs must be made before skater steps on the ice. Thank you.
Power Skating: Full Hockey Equipment must be worn for all Power Skating sessions.
Learn to Skate Programs: ALL SKATERS MUST WEAR A CSA APPROVED HOCKEY HELMET. Cage is optional but recommended for skaters under 6 yrs of age. Lace up skates are highly recommended. Moulded/plastic skates not recommended. Skaters in our KidSkate Program in our Pre-Power desinanted group wishing to bring a stick must wear full hockey equipment. (must have passed level 1 KidSkate/Canskate) or can skate length or ice with glides and can almost stop.
Clothing: Dress your skater in warm non restricting clothing. Keep your skater warm but also be able to bend and move freely. No Jeans. Skaters must wear mittens or gloves. Power Programs Hockey Gloves must be worn.

Dressing rooms: Our dressing rooms may change week to week depending on programs that run before or after us. Check the board when you arrive for current dressing room.

Pick up and drop off: Please stay at the rink at all times during the program. If there is an emergency we need to be able to reach you. If you must leave the rink for any reason please let a coach know.

Note: No Parents on the ice. If your skater needs you we will gladly bring them to you.